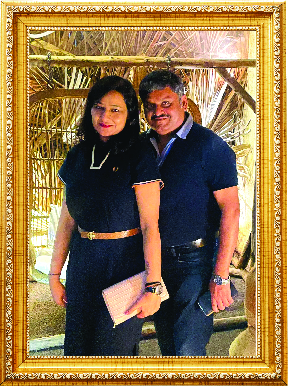 Nestled in the unfiltered flora and fauna of Jim Corbett, Paatlidun Safari Lodge is the brainchild of Mrs. Sonal Agrawal and Mr. Neeraj Agrawal. Their knack for giving personalized care and hospitality to all their guests runs in the family and they have left no stone unturned in managing & ensuring that all the guests staying at their bespoke luxurious property get a taste of the nook and corner of Corbett at its best.
When it comes to the property, it is a perfect blend of luxurious lodges and breath-taking views accompanied with warm hospitality and an authentic wildlife experience. With an aesthetic and luxuriously decked property, you enjoy both the worlds of luxury and dense forests as you step out of it. This property is now being extremely well managed by their son Aakarsh Agrawal, daughter in law Rishita S Agrawal and daughter Akshara Agrawal.
Come and experience luxury and nature at its best with the Agrawal family at Paatlidun Safari Lodge.