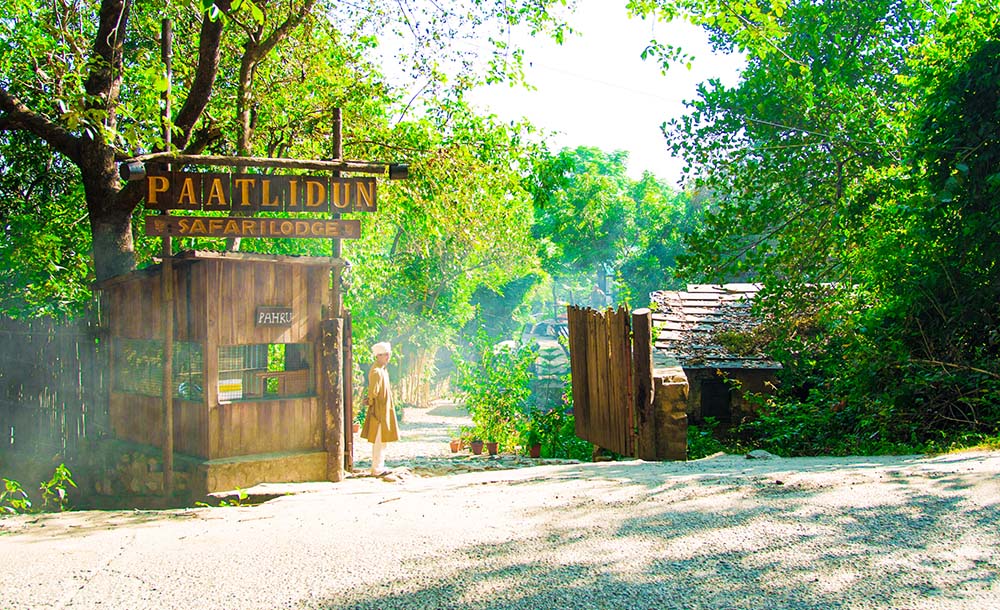 Paatlidun Safari Lodge
The sensory pleasures of the jungle are best explored slowly and Paatlidun's elegant yet wild spaces help the wildlife buff to do exactly that, with oodles of style. This wildlife Luxury Lodge captures the essence of unspoilt Nature, weaves it with Kumaoni hospitality and brings you the plushest retreat you'll encounter in the untamed wilds. This is as close as it gets to the Corbett Tiger Reserve. The resort is located at the edge of the Park and is frequently visited by tuskers at night and wild boars who like to dig up the grounds
Feast Healthy
At Paatlidun we harness Nature's goodness, not only in our surroundings but also in the food we serve. We bring you closer to Nature by using only fresh, organic produce grown by us. Naturally, our cooks are passionate about using the choicest ingredients and you are dished out elaborate spreads bursting with wholesome goodness. All ingredients are sourced from our farm where we employ traditional techniques of organic farming developed by indigenous Kumaoni farmers. We prepare a broad range of cuisines using organic produce that are not only light and refreshing but utterly delicious too. You can enjoy authentic Kumaoni delicacies or pizzas from the live counter whipped up by our marvelous chef. Our organic food lets you savour nature in a whole new way as we take care of your health and pamper your taste buds.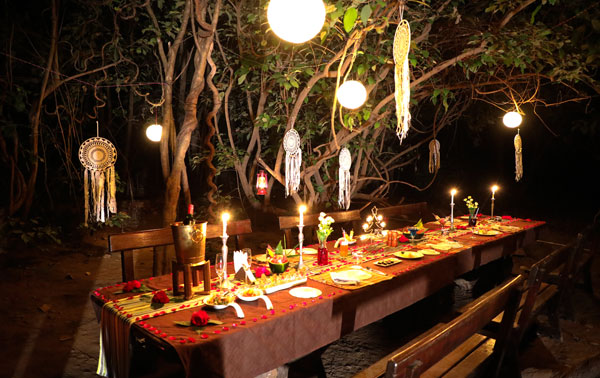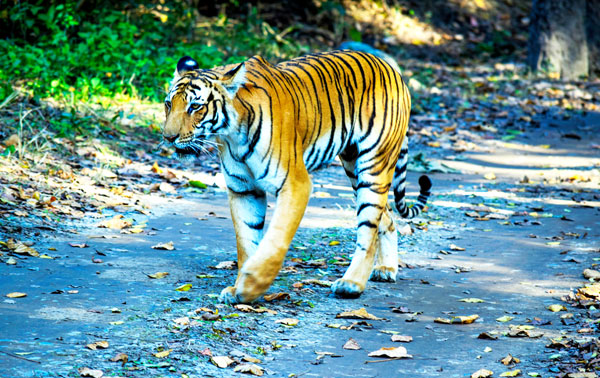 Wildlife at Paatlidun
Nature and wildlife reign supreme here. When you roam the untouched, wild spaces on our grounds it feels as if you're in the Jungle. Paatlidun is located on the edge of the Corbett Tiger Reserve and is frequently visited by tuskers at night and wild boars who like to dig up the grounds. You might not be too keen to meet them alone, but the expert Naturalists will introduce you to our furried friends and whiskered neighbours. They will show you how to track animals by scouting for clues like pug marks, markings on tree-trunks, a telltale twig or a trampled bush.
Experiences
At PAATLIDUN, we offer various Experiences to keep you busy. Our Naturalists will take you to the Himalayan Ridge for a Sunrise Breakfast or for a High Tea at the Kosi River, Bird Watching & Crocodile Watching and Nature Walk is what you can experience while you stay in the plush forest.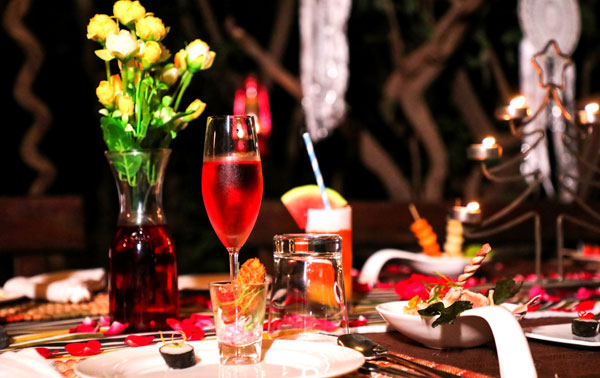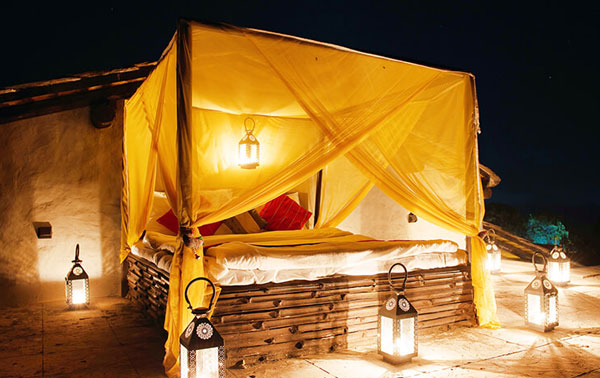 Cottages
Silken sensuality meets the untamed jungle in our extravagant Cottages that will indulge your every whim. Each custom-designed cottage-suite has a private pool, cozy sit-outs, a sunny backyard, open air shower, vintage furniture and luscious interiors that you'll find hard to resist. You can also savour the outdoors in your private verandahs and sit outs that bring the exotic jungle right at your doorstep. A weathered cane fence encloses the large poolside courtyard and gives you just the right blend of privacy and the exotic wilds. An enchanting, sky bed on the roof has been specially created so you can sleep under a star-studded night sky. Watch shooting stars light up the inky blackness above, hear the night sounds of the jungle and shiver as a cool breeze ruffles your hair. Wake up to a dewy morning and watch the forest come to life from your roof-top vantage point.